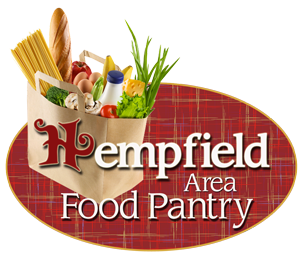 The mission of the Hempfield Area Food Pantry is to show the underserved the gracious love of God by feeding the body, mind and soul of it's clients with dignity!
The Hempfield Area Food Pantry (HAFP) began serving residents of the Hempfield School District in 2008. HAFP is a non-profit organization under section 501(c)(3) of the United States Internal Revenue Code. All donations to HAFP are deductible.
The pantry is open on Monday's and Wednesday's from 10 am to 1 pm.